Bloody Hokuto 
Bloody Hokuto
Birthdate
February 10
Birthplace
Japan
Fighting style
Kobujutsu
First game
Street Fighter EX
Japanese voice actor(s)
Yuri Amano
Bloody Hokuto (血の封印を解かれたほくと, Chi no Fūin Tokareta Hokuto?, Hokuto Awakened to the Seal of Blood) is an alternate version of Hokuto who appears as a hidden character in Street Fighter EX Plus, Street Fighter EX Plus Alpha, and Street Fighter EX3. Unknown to Hokuto, her true purpose of her mission to locate Kairi was to carry out his elimination. To ensure this, Hokuto was implanted with the Seal of Blood by the elders of the Mizukami clan, which was set to be unleashed whenever Hokuto would come into contact with Kairi. Bloody Hokuto can be distinguished from her regular counterpart by the red mark on her forehead.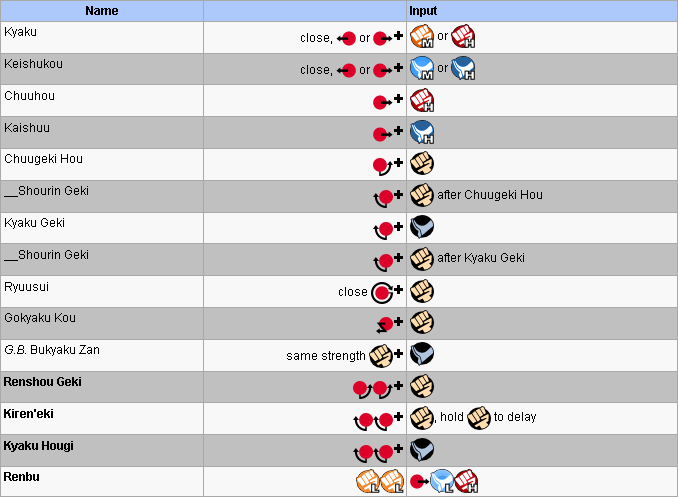 EX3:
Perform Kakusei using Hokuto and she will become half-type of Bloody Hokuto.
Ad blocker interference detected!
Wikia is a free-to-use site that makes money from advertising. We have a modified experience for viewers using ad blockers

Wikia is not accessible if you've made further modifications. Remove the custom ad blocker rule(s) and the page will load as expected.