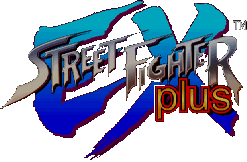 A few months after the original version of Street Fighter EX was distributed to the arcades, an upgraded version titled Street Fighter EX Plus was released to the arcades on March 1997. In this version, all the hidden time-released characters are available by default, as well as Garuda and Bison, who were exclusively computer-controlled characters in the original game. This version also adds four new hidden characters, Evil Ryu from Street Fighter Alpha 2, an alternate version of Hokuto named "Bloody Hokuto" and two cyborgs named Cycloid β and Cycloid γ.
Ad blocker interference detected!
Wikia is a free-to-use site that makes money from advertising. We have a modified experience for viewers using ad blockers

Wikia is not accessible if you've made further modifications. Remove the custom ad blocker rule(s) and the page will load as expected.